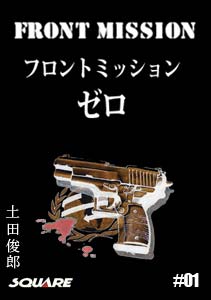 Front Mission Zero is a manga which was co-published by ASCII Comix and FamiComics, being serialized in the former. Three volumes were produced in FamiComics' special edition publications from July 1994 to February 1995. None of these volumes were compiled in an official omnibus, making it a "holy grail" of the franchise. As the naming implies, Zero is the origin of Front Mission. The manga sets up the Front Mission storyline and the focal main characters whom define it like Walter Feng.
Zero begins in January 2070, and ends a decade later on July 9, 2080. The manga mainly focuses on Morgan Bernard, Walter Feng, Maria Paredes, Carl Thammond, Mizette Brown, and Rudy Gilmore. Other notable characters include Anizka Ivanovna Aleksandrov, Mikhail Ilyich Rezanov, Glen Duval, Randy O'Neill, Lynn Wenright, and Edward Collins.
Community content is available under
CC-BY-SA
unless otherwise noted.